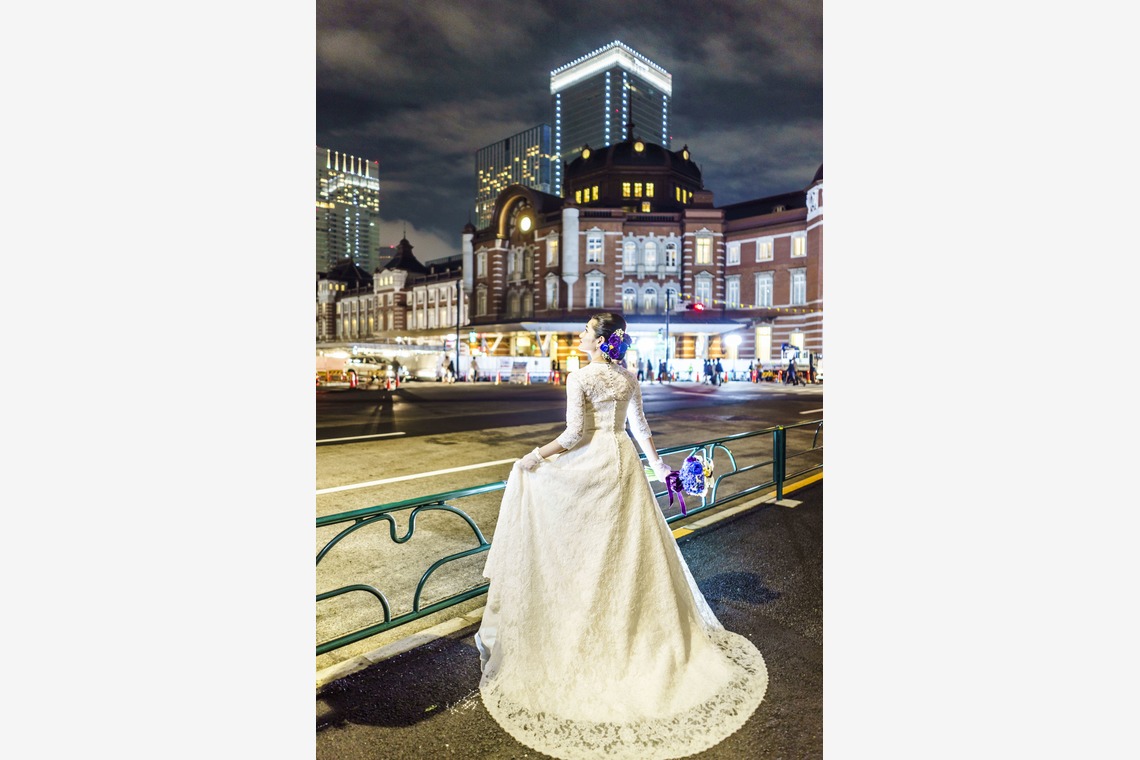 trickster photography
English Japanese
Address
Tokyo

Saitama Prefecture

Tōkyō-to

Saitama
My name is Atsuki Umeda.

I'm a photographer based in Tokyo.

I shoot weddings all around Japan.

I used to live in United States (Michigan State) for 5 years, so if you are looking for photographer who can speak english and takes good photos,I'm the one who can do that so please feel free to email me in english and ask whatever you want.

I can go all around Japan, even in other countries if you like to do so.

please take a look at my photos. If you like my works, please contact me.


Customers' Voice
The photographer was a nice person, and made the shooting time really fun. We took photos in a lot of situations (way more than we thought we could!). Even though we passed the shooting time, he still took the photos we were imagining without compromise, which we thank him immensely for. We took creative photos that you would never see at general photo studios. I'm very satisfied, and I'm glad we booked Trickster Photography.
The photographer helped me take an adventurous photo that I wanted, through trial and error. And he also advised me on the best location for the shoot, which was really helpful. For some reason, I was a little reserved, and could say what I wanted to do during the ceremony and prewedding shoot, but he was easy to talk to, and allowed me time to change different accessories during the shoot. I'm not very good with photos, so when I face the camera I make a weird expression. I wanted to show up well in my photos because they're important memories, so I thought I needed to accentuate my character a bit. But I think it's important to just not be embarrassed and be comfortable with the poses and expressions you choose. However, I think not every photo has to be a smile. Even serious faces are charming. If you think you'll smile weirdly, I recommend just showing your natural expressions and not force yourself. That will result in better photos.
Umeda-san's instructions were precise, conversation was fun, and the technique was amazing. He even helped us use the photo props we brought with us.
I bought a wedding dress from abroad, but only got to wear it during my wedding ceremony. I wanted a chance to wear it one last chance, so I requested a photoshoot from Trickster Photography. Although I was satisfied with my photoshoot from the ceremony, there were still some photos that I specifically wanted. I heard that there were highly skilled, popular photographers at Famarry, so I decided to try booking a shoot. I went to the location beforehand, and gave the photographer a list of photos that I wanted to take on the day of. To show up beautifully in the photos, Umeda-san gave us specific instructions and suggestions for posing, which was nice. Although researching the photo location beforehand gives good efficiency, it's also good to be flexible and go with the photographer's ideas and location's atmosphere as well. That way, the photos will turn out even more beautiful.
I wanted to take photos at Marunouchi no matter what, so I asked the photographer. He was very skilled, and took the most beautiful photos I've ever had taken. However, it was quite cold outside so it was hard to make the facial expressions I wanted. I wish I had met a wonderful photographer like Trickster Photography for my pre wedding photos. I wish we could go back and have Trickster take our pre wedding photos instead. Thank you so much for the photoshoot. We look forward to next time.
I was a little worried, as there would be 1 photographer and no assistant. I also brought many photo props for the shoot, but the photographer was able to capture them all! The location was a childhood favorite of mine: a park where I used to play. It was a wonderful time ☆ Almost as if I were on a full page photo in a magazine, I was happy to have such a great experience capturing our daily lives as a married couple. Some of our props were DIY, and we did lots of planning with our outfits. I think it's really fun if you have one solid theme that you do for the photoshoot♪ I was very happy to se that our photos were a higher quality than expected! We're not doing a wedding ceremony, so I look forward to using these photos as a reminder of our time together. Thank you very much.(*^^*)
Albums of trickster photography