Capture Your Happiest Memories with Famarry
For all of life's important events, find your perfect photo shoot here
What is Famarry?
Famarry is a booking platform made of wedding photographers all over the world.
Customers can choose their favorite photographers by searching their package or photos not only for their wedding, but also for pre wedding photography.
We help couples find their perfect photo shoot with the perfect location and photographer all over the world.
users.pages.about.index.description02
users.pages.about.index.description03
Book Your Dream Photo Shoot in 5 Easy Steps!
Find Your Photographer
Start by choosing the type of photo shoot you want, and your desired location. You can use this information to search for your photographer by clicking "Find a Photographer" or "See Packages" in the menu at the top of the page.
Tip: You can see their portfolio, prices, and special plans by clicking their profile.
Booking Your Session
Booking Your Session
If you've decided on a photographer or package, click "See Pricing Here!"
Fill out the form with any special requests you may have, and voila! We'll send you a confirmation email soon thereafter.
Payment
After confirming your photo shoot details, you will receive an email about the payment information. Your session will be confirmed after payment
Chat with Your Photographer
After your booking details have been confirmed, you can talk to your photographer about how you want your photo shoot to be done. You can send questions or requests to your photographer through our admin page.
Prepare for the Shoot
Please check with your photographer about:
Location of the photo shoot
Exact time to start shooting
Where to meet with the photographer
Method of transportation from one place to another (if you have more than one photo shoot location)
Your dress and hair/makeup style
What kind of photos you'd like (style and specific poses or scenes)
To make your photo shoot smooth and fruitful, make sure you check all of the points above!
Please check by yourself:
Entrance fee for the venue (especially for parks). Please prepare the photographer's entrance fee too!
Check to see if you need permission from the venue for shooting (most parks need permission).
Flowers/Bouquet if desired
What kind of photo style and composition you want.
Tip: Find some photo samples for what you want in your shoot— that'll help the photographer understand exactly what you want.
Caution: Shooting Locations
Depending on where you have your photo shoot, you might need to get permission or pay for an entrance fee. Check those beforehand on the venue's homepage or by phone. If the venue does not provide English, let us know— we can help.
Caution: Hair, Makeup, and Dresses
Please prepare the hair, makeup, and dresses by yourself. Some photographers provide packages that include these things. If you need help finding the right package for you, let us know.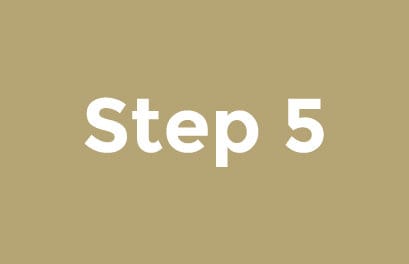 On the Photo Shoot Day
After dressing up and doing your hair and make up, please arrive at the photo shoot on time. Be sure to review the photo shoot schedule before the session begins.
FAQ
What is request to book?
You can check their availability with photographers.
Just feel free to send them the requests, check availability, package price, shooting locations etc with the photographers.
Do you have to pay for the requests?
No, there is no payment necessary for requests. You only make payment when you want to lock down the dates and make it official. Feel free to send as many requests as you'd like.
How to choose the photo shoot locations?
After you choose the area and book the photographer, you will start chatting with the photographer for more details. He/she can consult you the locations according to your request!
How do I get the photos?
Normally, we will deliver the photos online. We will send you the link to download the photos in 2weeks to 1month after photo shoot.
How do I check a photographer's availability?
Please go to the photographer's profile page, and click "More Details".
If you send the inquiry form, the photographer will respond with their availability. (Sending the inquiry form is free, and does not bind you to a specific package or pricing.)
Do you provide rental outfits? (i.e. Wedding Gowns or Kimonos)?
We do! Some photographers provide their own rental costume services, while others don't.
If the photographer does not have rental outfits, we can introduce you to affiliate salons and shops in your requested area.