On a very warm and sunny day in the middle of winter, this lucky couple took their post-wedding photos. The newlyweds look so happy together in these beautiful photos by trickster photography. Taking place in the Kasai Rinkai park in Chiba, Miki and Tatsu share their photo shoot experience.



Why did you decide to have a post-wedding photo shoot?
I wasn't happy with the way I looked in my wedding photos, and our honeymoon photos were a complete disaster so we decided to have a photo shoot afterward.
What kind of photo shoot were you interested in?
We wanted a photo shoot in nature, as if in the middle of a forest. Not much posing or set up, a more natural shoot.

How was the photo shoot?
Before meeting our photographer we told him the type of shots we wanted most, and through a lot of trial and error, he produced exactly what we asked for. He also found a great location for us to shoot in. Since I'm not really someone who takes great photos I was a bit nervous talking to the photographer, but this didn't stop me from taking photos to my heart's content. Being able to take my time and use the accessories I brought made me especially happy.
Is there any advice you would like to give to future couples?
If there are certain poses or facial expressions you like, you should do them without feeling embarrassed!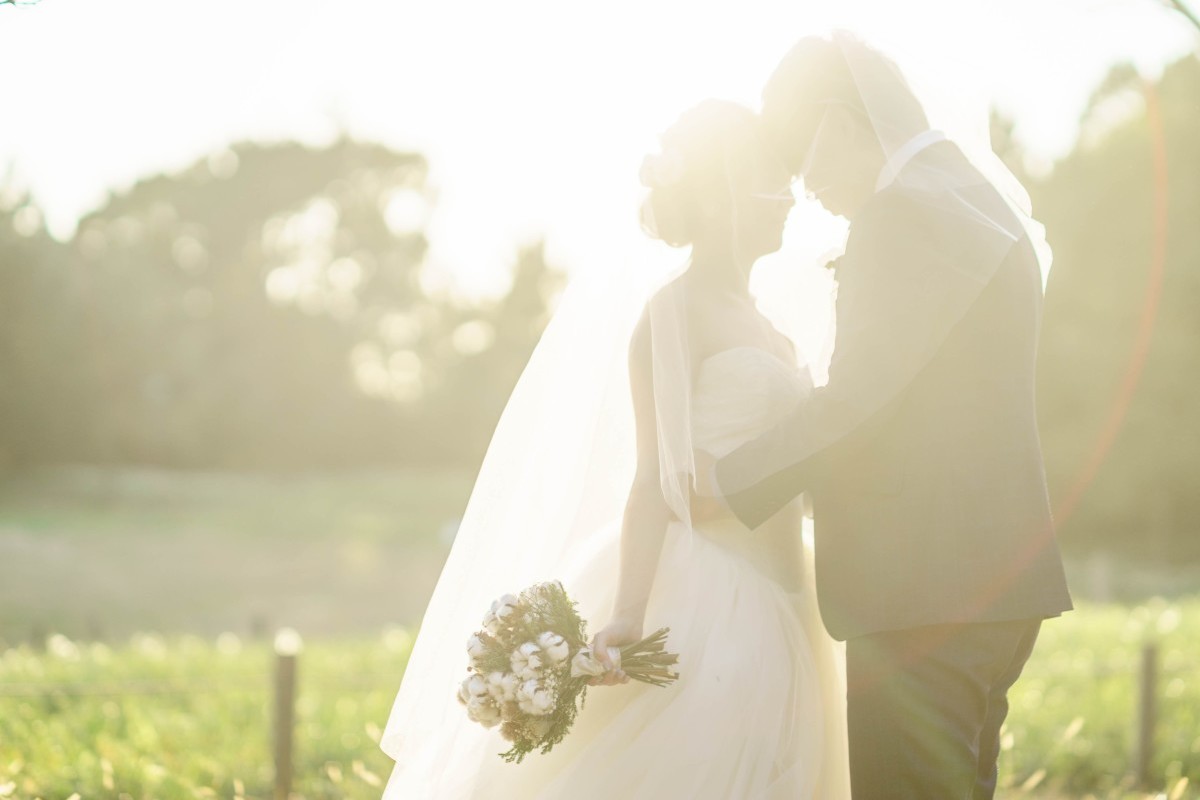 Shooting location
Kasai Rinkai park, Chiba, Japan
Photographer
Outfits & Accessories:
Suit: LIFE STYLE ORDER
Dress: VERA WANG 1G029
Simple Veil: THE TREAT DRESSING
Dotted Tulle Veil : Rosey Aphrodina
Round Earrings: VANILLA CoUTURE VIOLET Series
Pearl Earrings: aMuse vie Bridal
Vintage Earrings: HAIGHT&ASHBURY
Vintage Necklace: the Virgin Mary
Vintage Fur: DORIAN GRAY
Bouquet: jugg
Balloona: Dear's
Wedding Sign: Wedding Sommelier
& Sign: Akita City Sign Maker:♪イーサインズ
Parasol: Lady Jane
Rosette: Flamingo Garage
Baseball Cap with the Veil: Keisuke Kanda
*Names have been changed for privacy
Ready To See More Photo shoots?