Korean studios and photographers are said to have world-class photography techniques.
There are many wedding photo studios that are popular with celebrities,
and in recent years, there is an increase in Japanese customers flying to Korea just to take couples photos.
Japanese photographers focus heavily on the bride's cuteness,
while many Korean photographers seem to often provide a more beautiful, refined look.
(Of course, this is only a general statement.)
Below, we will introduce several Korean photo studios that provide shoots for Famarry. Take a look!

Wedding Howl specializes in wedding photography for Japan and Korea, understanding the cultural differences of both countries. While utilizing this knowledge, they provide top-quality photos.
Recommended for people who want to create once-in-a-lifetime memories while feeling like a celebrity.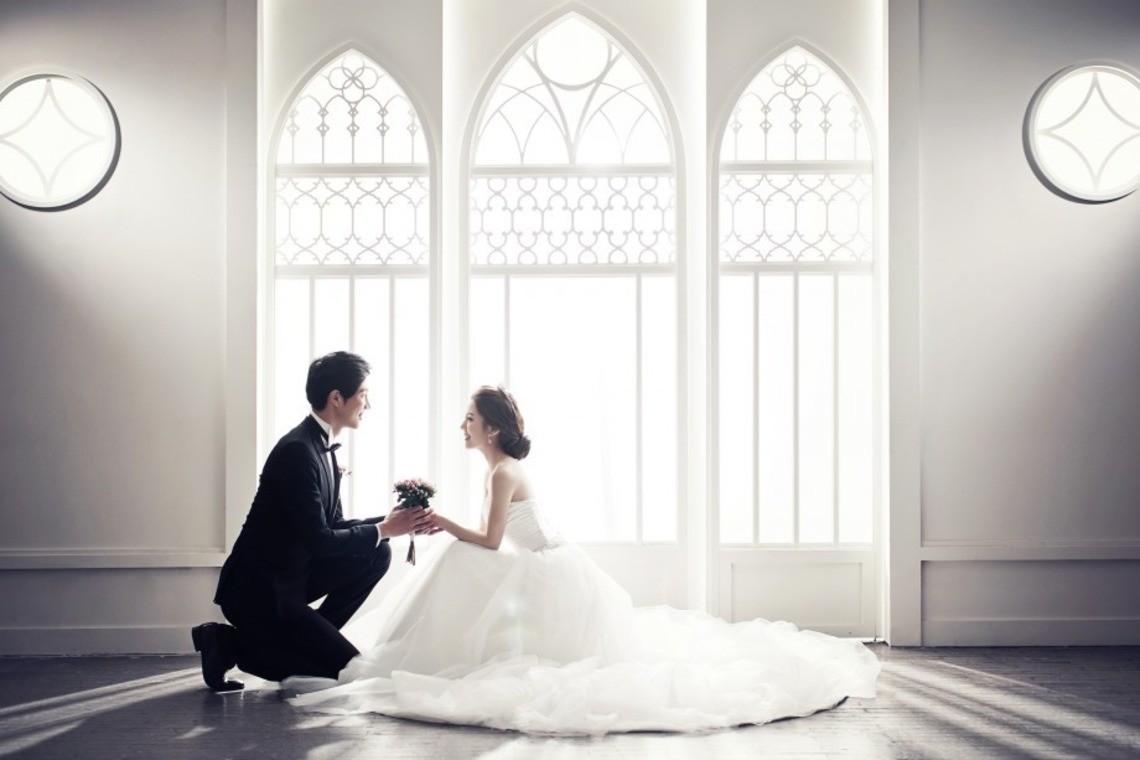 Lee bridal has sets for various themes prepared, and the results look almost like a photo compilation.
They provide more than just photo weddings: they provide anniversaries, couples photos, friends, families, etc.
Make your dreams a reality, with high-quality photos at a reasonable cost at this photo studio. ♪
Seoul Photo is perfect for women caught in the hallyu boom! They have three studios in the Gangnam and Dongdaemun Area, which you can chose based on your desired course. They have an abundance of dresses to choose from, including wedding dresses and colored dresses.
How would you like to take pre wedding photos during your vacation to Korea?
You can make wonderful memories while commemorating a special occasion. ♡
When should I make a reservation?
Usually, reservations and planning starts 2-3 months in advance. At the very least, we recommend 1 month in advance. Please contact us as soon as you are interested.


How do we plan for the shoot?
We will prepare a message thread for you and the studio, so that you can talk together about the photo shoot style, studio set, dresses, general image, and anything else! Share anything you'd like, including your desired location, photo shoot scenes, or even which movies you'd like to imitate. The more information you send, the better the results will be. :) ※We do not provide help with lodging and flights.


Choosing a dress
Unlike with wedding ceremonies, you can rent a dress for just the photo shoot. If you have the chance to choose multiple dresses, there are various choices like voluminous, fluffy dresses, or perhaps more slim and chic dresses. With different dress lines, sleeve-types (or sleeveless!), and neckline types, you can bring out a diverse array of auras. There aren't many colored dresses, but Korea has many evening dresses to choose from.
Hair and Makeup
Bring a few sample photos what what kind of hair and makeup you'd like. This is important, especially if you don't speak Korean. The latest beauty makeup trend in Korea includes straight, thick eyebrows. For men, they often style their bangs up, which gives off a clean, approachable aura.
What should I prepare?
Please prepare jewelry and props that you'd like to use.
Also, men should consider bringing their own black dress shoes.
You will usually have an attendant assist you in changing your clothes, so please be sure to wear proper underwear and leggings if you tend to get shy. Also, please wear appropriate innerwear for the weather (winter can get quite cold, while summers might get warm.)
You will also want to bring a shoulder-strap bra that you can easily take off.
Corsets are also okay if you would like to bring them.
What is the schedule like?
You will chose the dress on an earlier date. The hair and makeup will happen on the day of the photo shoot.
After your hair and makeup is done, you will change into your dress and then go to the photo shoot location.
You'll convene with the photographer and do an initial consultation, and then the photo shoot will begin!
Please enjoy your photo shoot-- the session will be comfortable and relaxed.
We'll send you the photos when you return to your country.
Many photo plans have the photo shoot fee, dress rental fee, and hair+makeup fee all bundled into one, so check out the package details before making a reservation!



Make your dream shoot a reality.
Reserve a photographer at Famarry