Known for having beautiful traditional areas as well as modern city areas, Osaka is a good balance of both worlds. The area is also known for its foodie culture with its many restaurants and street food.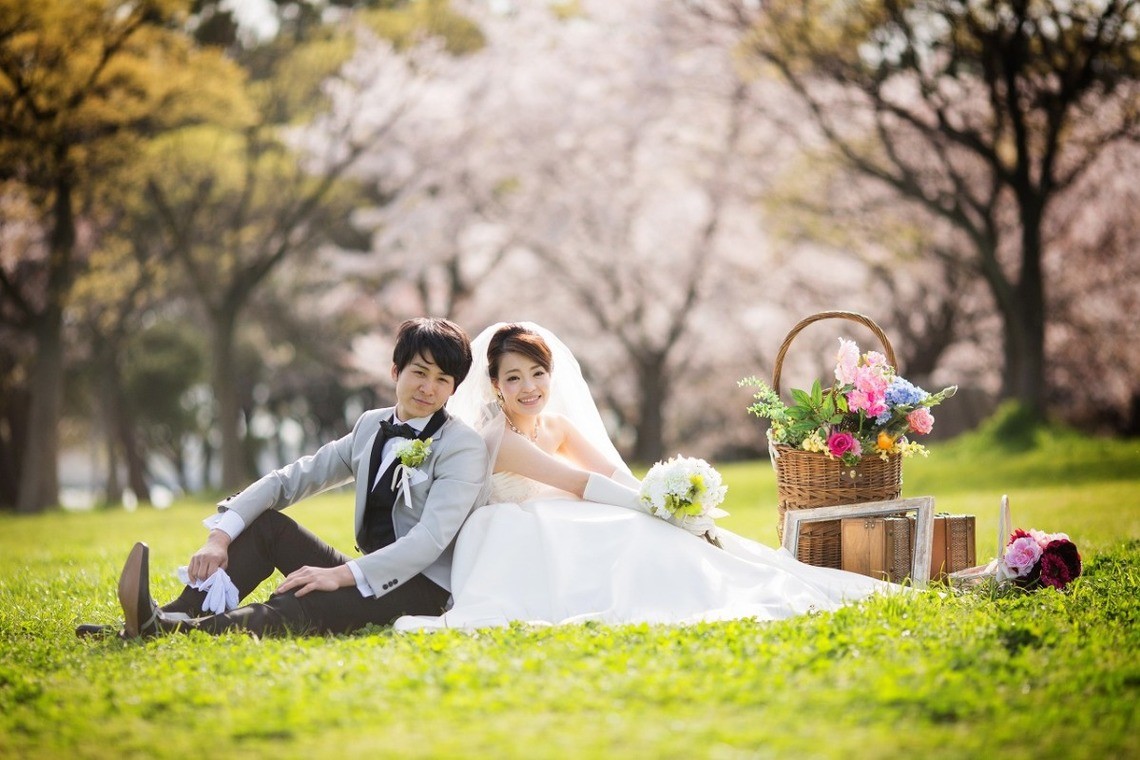 Playful Picnic in the Park — Photo by Atelier Casha
Top 5 Popular Photo Shoot Locations in Osaka
1. Osaka Station
On the stairs of Osaka Station — Photo by GQ wedding photojournalism
A secret meeting in Osaka — Photo by GQ wedding photojournalism
This bustling station in Osaka provides a very modern feel for more mature photos. With so many shops and train lines within the station it can be fun to explore!
2. Universal Studios Japan

A playful shot in USJ — Photo by ohtaka photo studio

Many different backgrounds in Universal Studios Japan — Photo by ohtaka photo studio
Due to the various franchises included in the park, Universal Studios Japan offers different photo spots throughout. Some of the franchises include Spider-Man (Marvel Entertainment), Nintendo, Hello Kitty (Sanrio), Harry Potter and more iconic franchises.
3. Nagai Botanical Gardens
Beautiful cherry blossoms in the spring — Photo by Candy Decorations
A romantic spring photo shoot — Photo by Atelier Casha
This botanical garden takes up about 60 acres and is found within the Nagai Park. With different varieties of flowers like water lilies, plum blossoms, hellebores, peonies and more, there are beautiful backgrounds for every season.
4. Streets/ City

Down the streets right through the city — Photo by Studio TVB
Let's hit the road and go! — Photo by E-DETA FACTORY
The city of Osaka provides a nice blend of modern and traditional architecture, providing fascinating sites — and pictures! We recommend strolling through the city to find some spots that you would like!
5. Tsurumi Ryokuchi Park

With the cosmos — Photo by CLAIRE Bridal Studio
Known locally to have many different varieties of flowers within the park, 2600 species to be more precise, this park has an iconic windmill, perfect for pictures! The different flowers come from all over the world and are a real spectacle at all times of the year.