Pre Wedding Photography in Okinawa
White sandy beaches, blue sea and blue sky!
Okinawa is a picture-perfect beach resort area in Japan.

Take your engagement, pre-wedding or holiday photos with your loved one in the sunshine, surrounded by nature.

We have two special packages on offer right now with the best local professional wedding photographers in Okinawa. Why not create a memory of a lifetime in this tropical paradise?
You will receive high resolution data for ALL PHOTOS!*
We currently have two special Okinawa photo packages on offer!
One Hour Photo Shoot Tour


Starting from


25,000 YEN
Pre Wedding Photography Package


(Including Hair Stylist, Make Up Artist, and Rental Wedding Gown)

Starting from


76,000 YEN
Listed below are our most highly recommended local photographers in Okinawa.
Please have a look through their profiles to find a style that best suits the kind of photography you would like for your photo session. Many of our photographers speak English or an interpreter can be arranged.
When you have selected a package and photographer, please send a booking request via the form at the bottom of this page. Upon receiving your request, we will contact you with a tailor-made photo package that best suits your budget and requirements.
* High resolution digital images (appropriate for printing) of all edited photos. Please consult with your photographer for exact details.
Inspiration
The classic beach photo
Photo by Koji Nishida Photography
Just the two of us...
Photo by Studio SUNS
A dazzling contrast of blue on white
Photo by Studio SUNS
Surrounded by lush tropical forest
Photo by Studio SUNS
A superb view overlooking the ocean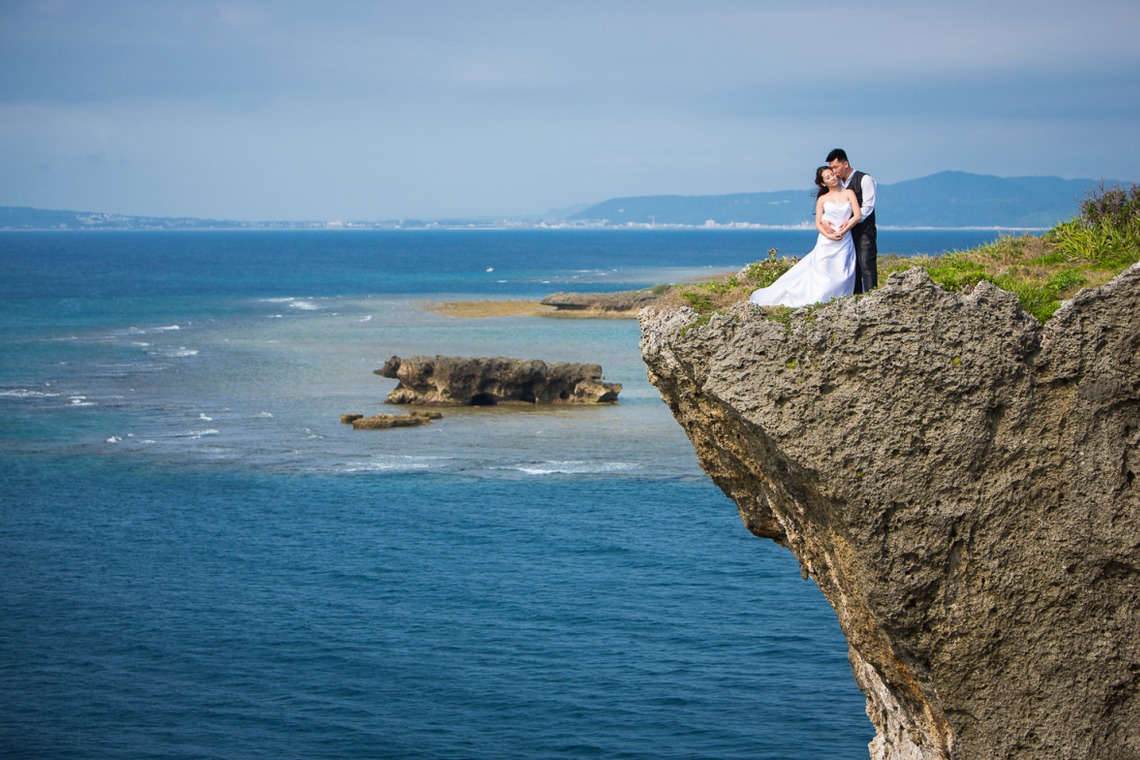 Photo by fotoShisa Photography
An embrace on a bridge over the sea
Photo by fotoShisa Photography
A chic shot at sunset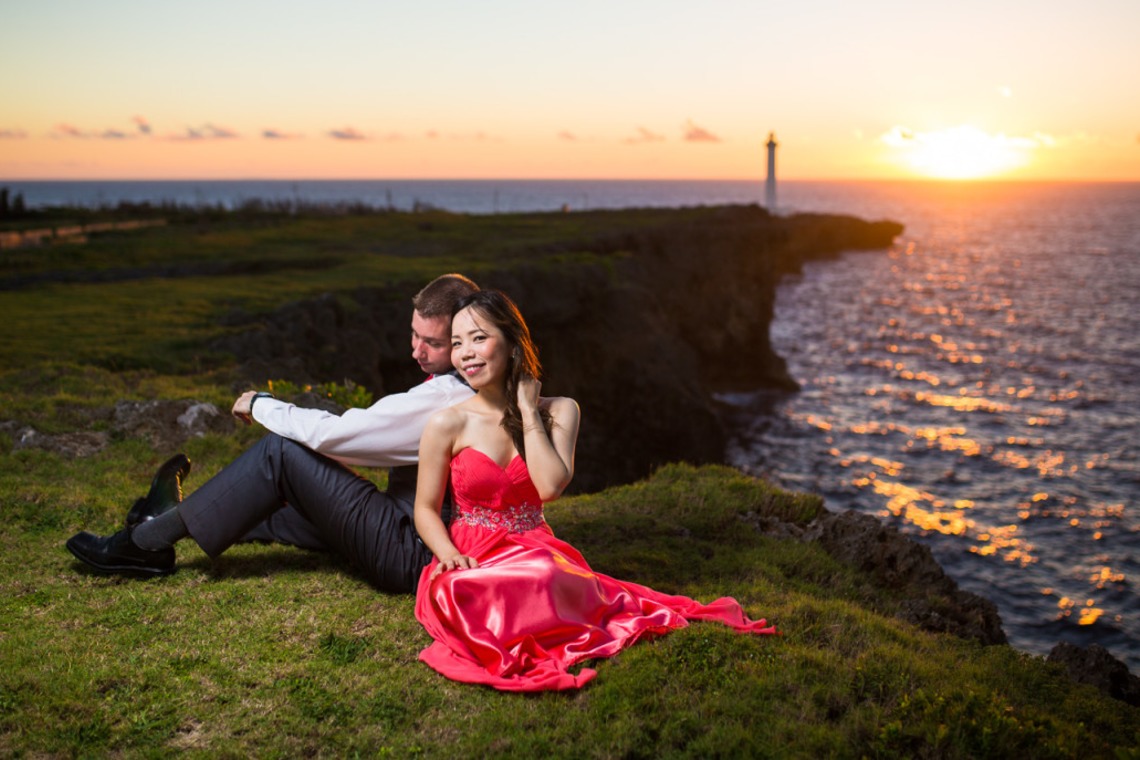 Photo by fotoShisa Photography
The sky transforming from sunset into night
Photo by Koji Nishida Photography
Exploring a tropical seaside town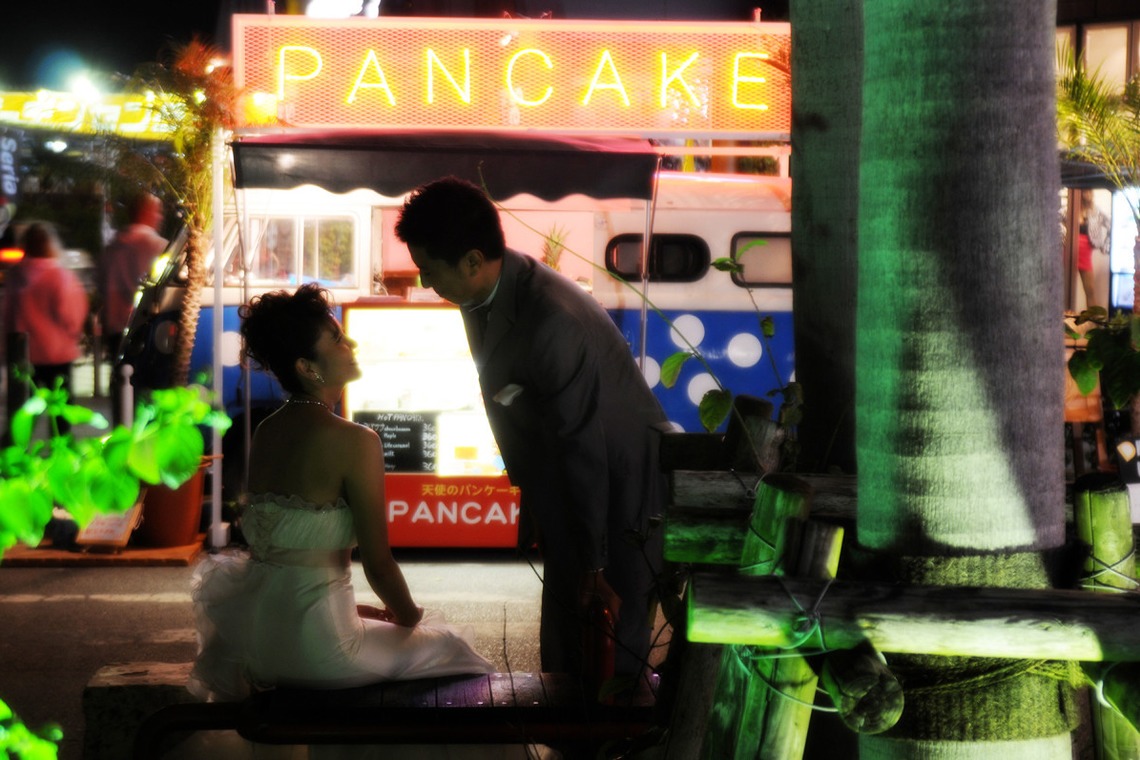 Photo by Avenir
A tasteful retro shot on a remote island
Photo by Shinya Imaizumi
Just the two of you in the world on Ishigaki Island
Photo by SOMETHING BLUE PHOTOGRAPHY
Feeling happy and free in the open air
Photo by SOMETHING BLUE PHOTOGRAPHY
How To Book Your Photo Shoot
Inquiry

First, select the package and photographer you would like and fill out the request form below with your details, desired date, and any ideas or requests you have for the photo shoot.

Before you send your request, we strongly recommend discussing the photo shoot date and any other important details with your partner and/or other people participating in the shoot.

Booking Confirmation

After we receive your request we will contact you with the photographers who are available and a tailor-made quote for a package that best fit your requirements. When you have come to a decision we will guide you through the payment process.

Your booking is confirmed once payment has been made.

Preparation

Once your booking is confirmed you can begin discussing the details of the photo shoot directly with your photographer. The Famarry Support Team is also available to help you with any questions you may have.

We recommend you discuss the following ahead of time with your photographer or the support team to ensure everything runs smoothly:

Location(s) of the photo shoot
Start time
Meeting place
Transport (if you are shooting at more than one location)
Suit / Dress / Kimono Rental
Hair / Makeup Artist
Accessories / Props
The photography style you prefer, and any particular shots you would like to take.



Depending on the location of your photo shoot, you may also need to confirm the following:

Entrance fees
Permission to take photos

Please feel free to contact us if there is anything you are unsure about.

The Days Before

Rescheduling in the event of bad weather...

If you are having an outdoor shoot and there is bad weather on the horizon, please get in touch with your photographer or the Famarry Support Team and we will organise for it to be rescheduled. Please contact us no later than 3 days before your scheduled photo session.

Entrance fees and photography permission...

You may need to pay an entrance fee or get permission to take photos in some places. Please make sure to confirm this beforehand with your photographer. If you are unsure then please let us know and we will assist you.

Hair / Makeup and Attire...

Hair / Makeup and Attire...

On The Day

Meet with your photographer directly at the meeting point and enjoy taking your photos!

The edited photos are usually ready for download between 2 weeks to 1 month after the shoot. Please let us know if you have any special requests.