You will receive high resolution data for ALL PHOTOS!*
We currently have two special Okinawa photo packages on offer!
One Hour Photo Shoot Tour


Starting from


25,000 YEN
Pre Wedding Photography Package


(Including Hair Stylist, Make Up Artist, and Rental Wedding Gown)

Starting from


76,000 YEN
Listed below are our most highly recommended local photographers in Okinawa.
Please have a look through their profiles to find a style that best suits the kind of photography you would like for your photo session. Many of our photographers speak English or an interpreter can be arranged.
When you have selected a package and photographer, please send a booking request via the form at the bottom of this page. Upon receiving your request, we will contact you with a tailor-made photo package that best suits your budget and requirements.
* High resolution digital images (appropriate for printing) of all edited photos. Please consult with your photographer for exact details.
Inspiration
The classic beach photo
Photo by Koji Nishida Photography
Just the two of us...
Photo by Studio SUNS
A dazzling contrast of blue on white
Photo by Studio SUNS
Surrounded by lush tropical forest
Photo by Studio SUNS
A superb view overlooking the ocean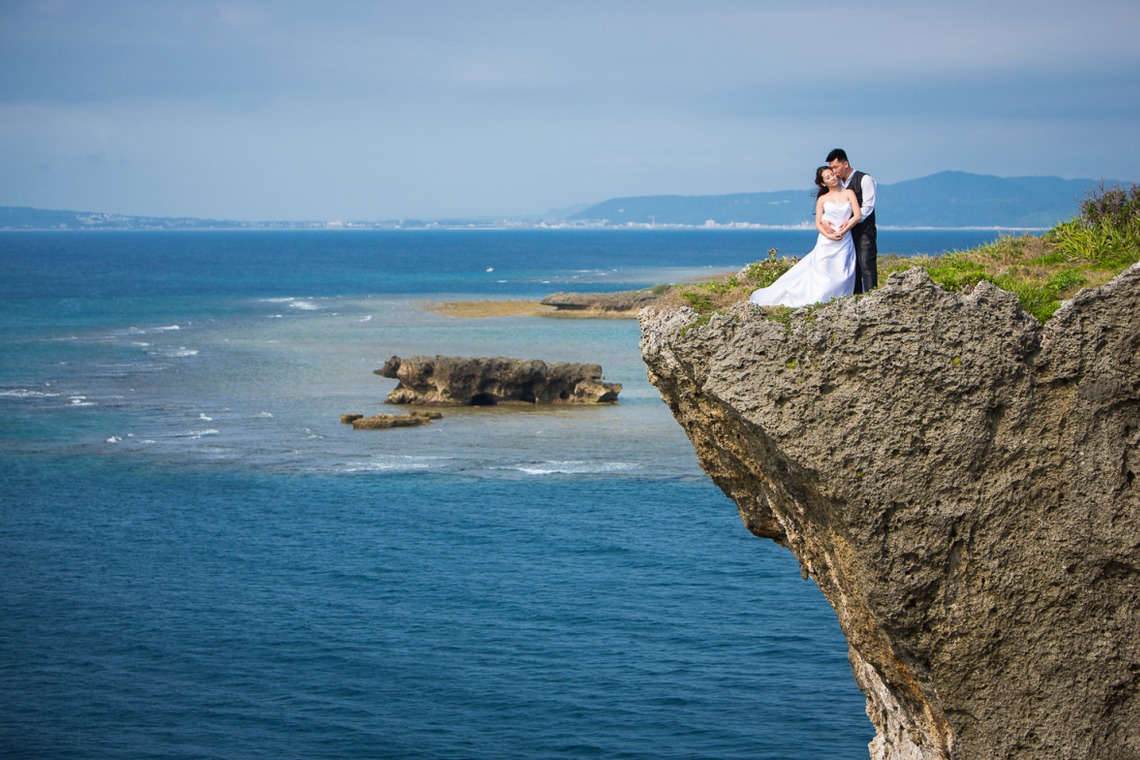 Photo by fotoShisa Photography
An embrace on a bridge over the sea
Photo by fotoShisa Photography
A chic shot at sunset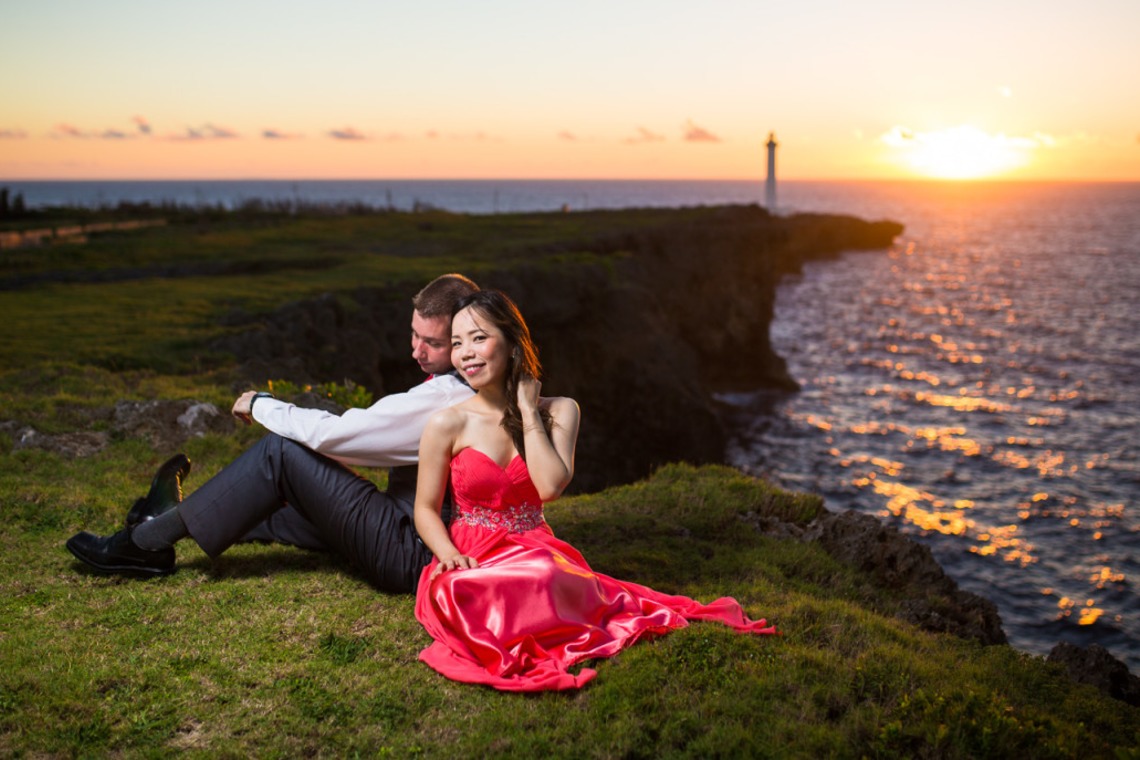 Photo by fotoShisa Photography
The sky transforming from sunset into night
Photo by Koji Nishida Photography
Exploring a tropical seaside town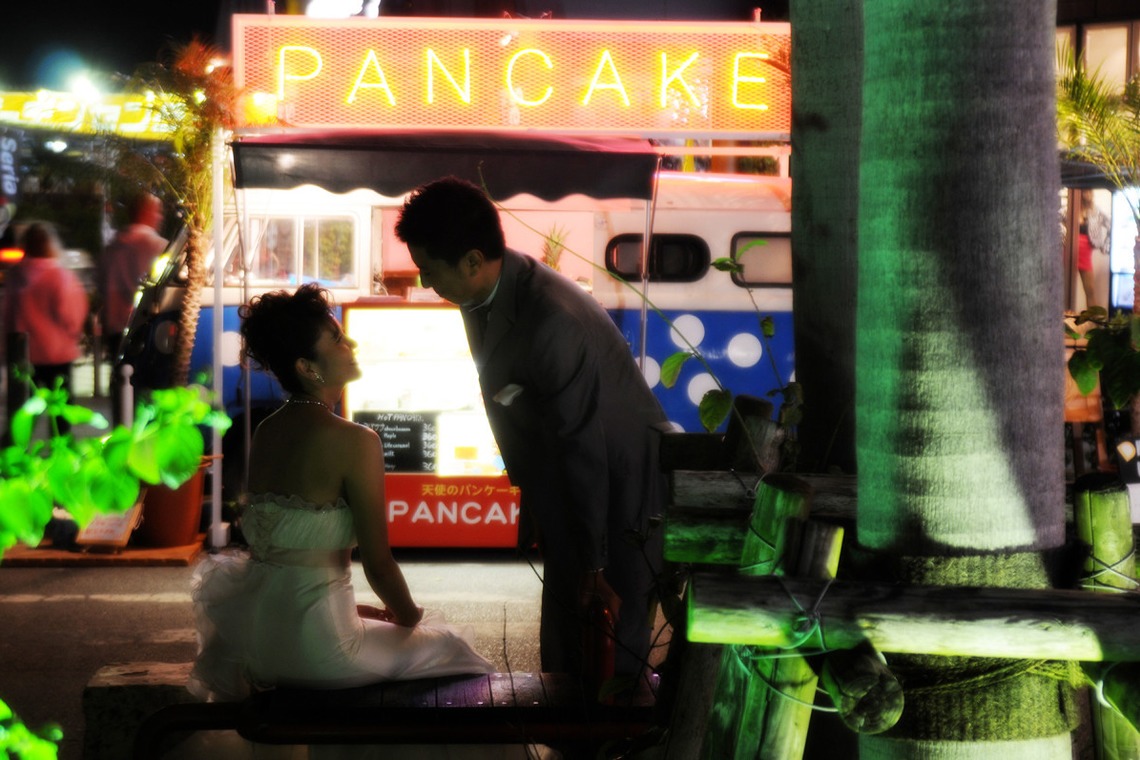 Photo by Avenir
A tasteful retro shot on a remote island
Photo by Shinya Imaizumi
Just the two of you in the world on Ishigaki Island
Photo by SOMETHING BLUE PHOTOGRAPHY
Feeling happy and free in the open air
Photo by SOMETHING BLUE PHOTOGRAPHY